Become a Trader by learning how to trade Stocks, Warrants, Options, Bonds, Forex, and Crypto. You will learn tools and technologies used by traders around the world. Also this course will teach the best indicators you will need to trade, as well as the theories and concepts traders use to become successful in generatin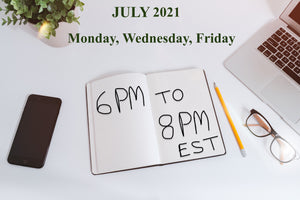 Trading Bootcamp Course (MON, WED, FRI) 6pm to 8pm EST July 2021
Become a Trader by learning how to trade Stocks, Warrants, Options, Bonds, Forex, and Crypto.
You will learn tools and technologies used by traders around the world. Also this course will teach the best indicators you will need to trade, as well as the theories and concepts traders use to become successful in generating profits.
You must have seen, there are many platforms and websites, which charges you money for providing you with signal of when to buy and sell stocks. After finishing this course, you will be able to create your own signal and would not need to pay at other platforms. You will know when is the right time to buy it and when to sell it.
You don't need to pay anything extra for tools and technologies we will use to trade, nor for any materials you are provided from this course.
You will also learn many resources that you can use it for absolutely FREE when trading Stocks, Warrants, Options, Bonds, Forex, and Crypto.
You will also be added to our Whatsapp Elite Group afterwards. Here you will meet other students who also have taken this course and helping each other out while trading.
The instructor will also be a part of this Elite group so he will make sure you guys are following the right theories and concepts to trade. We will make sure you get support until you become comfortable with trading.